Slaughter halal violates animal rights
ECJ: EU states are allowed to forbid slaughtering
Such regulations do not fundamentally violate the right to religious freedom, judge the judges in Luxembourg. Such a requirement follows the EU-recognized goal of promoting animal welfare. Specifically, the court sees the Flemish ban on slaughter as an "appropriate balance" between animal welfare and religious freedom.
A politically explosive legal dispute from Belgium was negotiated. In 2017, the Flanders region banned slaughter without stunning for animal welfare reasons. Jewish and Muslim associations complained against it. In both religions there are rules for slaughtering without anesthesia - slaughtering to make meat kosher or halal. The animals' esophagus, trachea and carotid artery are severed with one incision; they then bleed out.
ECJ: Religious freedom is respected
Religious representatives sharply criticized the verdict, animal rights activists welcomed it. The President of the Central Council of Jews in Germany, Josef Schuster, spoke of an attack on religious freedom. It is hoped that there will be no imitators in Europe and that other EU states will continue to allow religious slaughter. Bini Guttmann, President of the European Union of Jewish Students, even warned that making a Schacht ban possible "could make Jewish life as we know it impossible in the long term".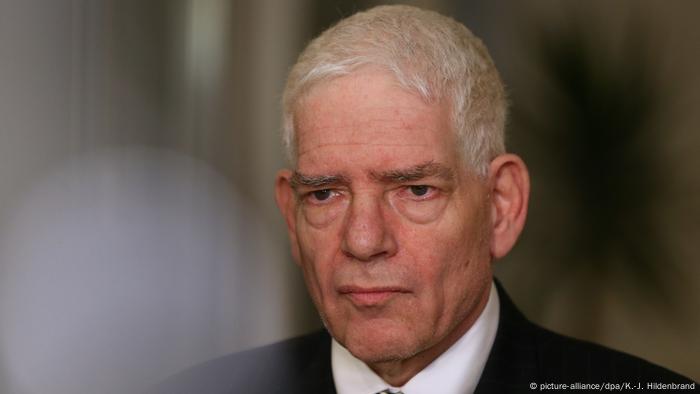 Josef Schuster, President of the Central Council of Jews in Germany, criticizes the ECJ ruling
The German Animal Welfare Association welcomed the ECJ ruling: It is good that it shows that there are ways to do justice to both religious freedom and animal welfare. Often it is presented in such a way that "the two cannot be reconciled". In their statement, the animal rights activists referred to types of stunning that are already accepted by many Muslims.
According to Thursday's ruling, EU law allows ritual slaughter without prior anesthesia in exceptional cases and in the interests of religious freedom. The EU states could nevertheless oblige the animals to be anesthetized.
France and Spain allow slaughter
After the judgment, the Conference of European Rabbis (CER) fears a "domino effect" and that further states will issue further bans or restrictions, thus making religious practice and freedom of religion more difficult. In countries like France or Spain, according to the CER, the slaughtering is still going on
allowed. In other EU countries such as Sweden or Denmark, however, it is prohibited. In Germany, exceptions can be granted for religious reasons.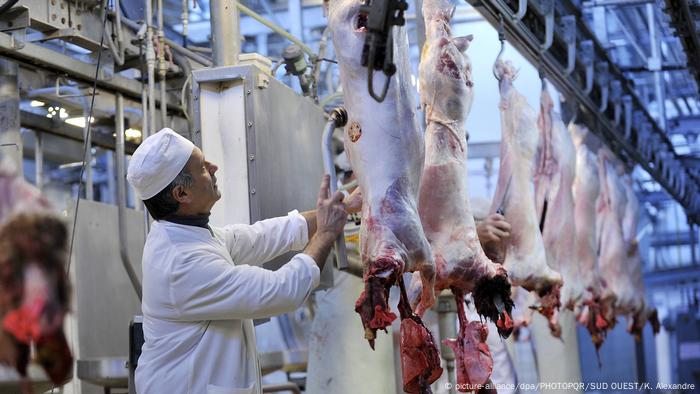 Slaughterhouse Bordeaux: Battles for the Islamic Festival of Sacrifice (archive image)
According to the Central Council of Muslims in Germany (ZMD), such exemptions are almost impossible in some parts of the Federal Republic. The reason is an increase in requirements, since animal welfare has been given greater consideration for a long time in this country. ZMD chairman Aiman ​​Mazyek therefore observes that on the one hand more and more slaughtered meat is imported and on the other hand it is repeatedly slaughtered unofficially. "And we don't really want that." Mazyek criticized that a judgment evaluates what is possible or not as part of a religious rite is "the wrong way".
nob / rb (afp, dpa)