I am beautiful when I can feel beautiful - or - why I love mayonnaise!
OK. And now the truth. Anyone who really knows me knows: bread is part of almost every meal for me, low carb is at most my starter - and mayonnaise - please what ?! Mayonnaise? I use it to brush my teeth.
Mayonnaise love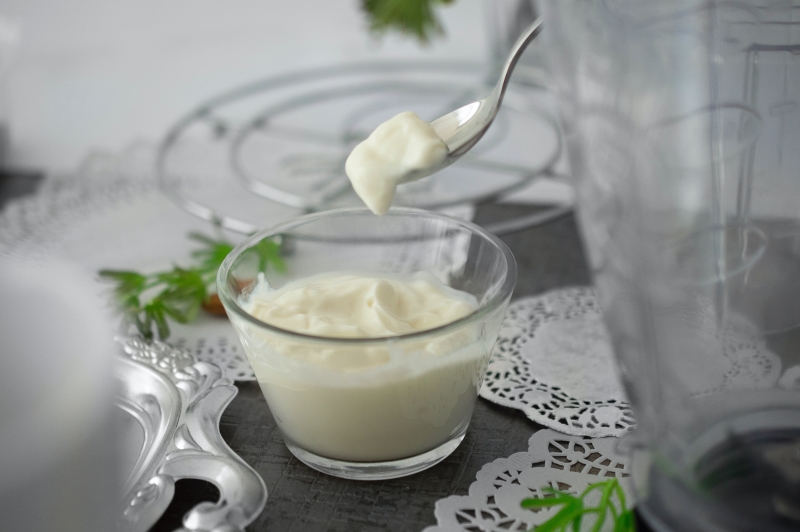 My special love for mayonnaise © unsplash / MEINPLAN.at
My sister gave birth to this vivid description of my eating habits. The fairy tale spread like wildfire. Recently, when I was staying with my other sister, my 4-year-old niece came up to me and said: "But Aunt Christa, you can't sleep with us today!" I looked at her skeptically and asked: "Why is that?" looked at me with big eyes and said quite naturally: "You have to brush your teeth before going to bed!" "I know, I'll do that too!" I said with a smile. "But we didn't buy any mayonnaise for you!" She then says a little impatiently because I didn't understand earlier what she was getting at. "Oh, you know ..." I said, "Sometimes I clean them with ketchup, if there is no other way!". Then she shook her head unbelievably, turned around, left me standing alone in the hallway and shouted from her room: "Next time we'll buy you one!"
Well, the fact that I brush my teeth with mayonnaise is not entirely true. But I like to eat them, in large quantities and with pleasure. Does that mean I sometimes feel guilty? I would be lying if I said no. Because of course, mayonnaise is not exactly healthy. But do I have to do without it?
This question bothered me sometimes, and quite honestly, regardless of whether I have completely done without mayonnaise, bought low-fat or vegan - my pancetta has not become less or more because of it. My skin blemishes didn't go away and I had a guilty conscience because I wanted to conjure up my happiness hormones with chips or Nutella.
Diet and exercise are not everything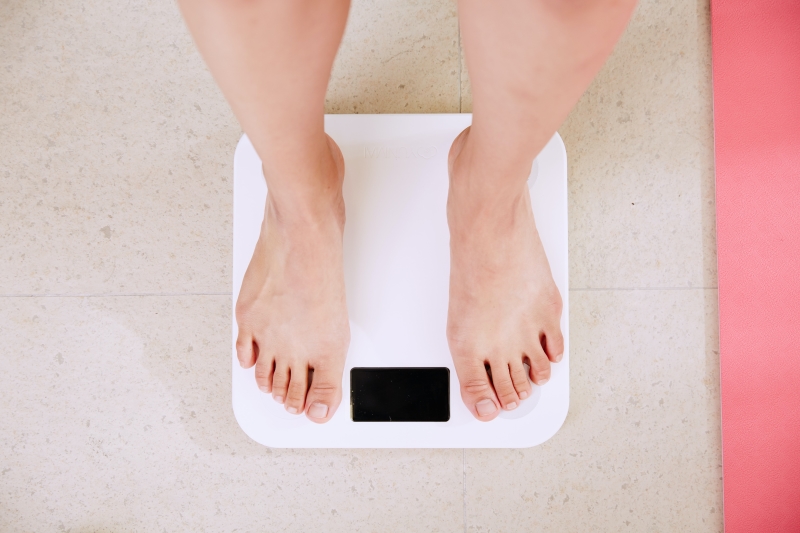 Beauty is not given in kilos © unsplash / MEINPLAN.at
It sounds like I'm leading an extremely unhealthy life, or at least having one unhealthy eating style. But that's not true either. For several years now, I have been eating a more balanced, healthier, mostly vegetarian diet and also pay attention to the choice of my products when shopping. In addition, I exercise regularly - sometimes more, sometimes less. But right now, for example, I do sports every day, sometimes for longer than an hour. Sure, my performance is probably not comparable to others, but it doesn't have to be! I also don't drink coffee, sometimes I don't drink alcohol for weeks and - if I don't like it anymore - I can quit smoking for months from one day to the next, maybe forever.
Still, I like to eat a lot. As a child I already plastered more than boys; I was also always taller than her, that has not necessarily changed today with my 1.75 m. As a child I wasn't particularly fat, but I wasn't thin either. Today my "body mass index" tells me that I am slightly overweight. I can also feel the ideals of beauty from advertising, buying pants at H&M and emaciated models at GNTM. Sometimes more sometimes less. On the other hand, I would be lying if I said that I feel good with my love handles anytime, anywhere.
I have learned, however, that my beauty is not reflected in the size of my clothes. I'm beautiful when I laugh out loud at my own jokes. I am beautiful when I sing like nobody can hear me. I'm beautiful when I'm dancing crazy in the kitchen. I am beautiful when I cry for joy. I am beautiful when I live completely in the present and do not constantly think about yesterday or tomorrow. I am beautiful when I can feel beautiful!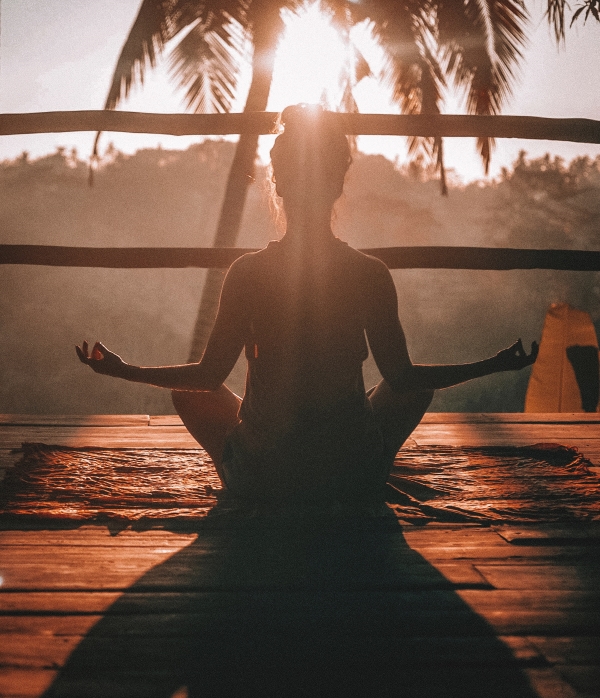 Inner beauty © unsplash / MEINPLAN.at
Let's finally stop trying to define "beautiful" and thereby also - when I am talking about women - give a certain definition of "femininity". All my life society wanted to teach me that I can only be feminine with a lot of make-up, high heels, handbags, skirts or pink glitter accessories. Nobody told me that I would feel most comfortable with flat shoes, baggy pants, a backpack and no make-up. Today it is like that!
It is like that for me, not for some other women. That's okay! I am not advocating an obsessively "unfeminine" style so that "feminine" can be defined differently at some point. I am advocating NO definition of femininity. I am convinced that we do not need such definitions, they make us sick! The same is true of our attributions to masculinity.
And besides: Why don't we finally take care of our inner beauty and health as meticulously as our outer one? Why not meditate for a week instead of a 14-day detox smoothie diet? Why not come to a rest and listen to the noises in the forest instead of constantly hanging on your smartphone and posting selfies on Insta? Why not have a real and honest conversation again instead of exercising convulsively stomach, legs and buttocks and trying to seem perfect?
To come back to my question, thinner people are not and do not automatically live healthier. Sometimes they were just genetically lucky. I can also say of myself that with regular exercise - which unfortunately doesn't necessarily lead to less love handles - I also have enough stamina for longer hikes, fast climbing stairs or a sprint to the train. This physical fitness is definitely important to me. Important enough to move me, but not to train myself from top to bottom.
Much more important to me is my mental and emotional health, my openness to other people, my humor, which I rarely lose, my passions like music and that my loved ones buy extra mayonnaise before I come to visit. Thanks for that!
Christa Plank
I am at home in Innsbruck and South Tyrol, I like to sing loudly and everywhere, I prefer gluten-free pizza with rocket, I am allergic to narrow-mindedness and injustice and I would like to live by the sea.